This contest is open to everyone that hunts deer with archery equipment. ( compound, recurve, long bow, crossbow ) NO FIREARMS thanks.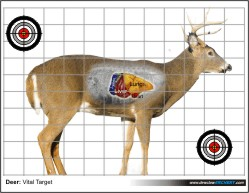 This contest is open for the period : Sept.1 to Dec.31, 2017
The 1st prize is a SPYPOINT SOLAR trail camera donated by Whitetail Crossing Trail Cameras
The 2nd prize is a SPYPOINT GEOPAD tablet donated by Whitetail Crossing Trail Cameras
Conditions/Rules
Best 2017 deer hunt story/write up and harvested deer field photo wins the camera. The runner up wins the 2nd prize.
Use the photo hosting service of your choice.
I use servimg.com it's free.
You can also email me your entry if you prefer
and I will post it up here for you.
We are looking for a descriptive write up and a tasteful photo of your harvested deer from where you killed and tagged it.
You must be in the harvested, tagged deer( buck or doe ) photo with your bow.
Please, no truck bed or meat pole photos.
This contest is open to all bow hunters, so tell all your hunting buddies.
Post your entry to this thread. One entry per hunter.
Once you post your deer entry, that's it, you can not change it ( example : doe to big buck ) .
Winners will be announced on this Forum and their
entries will also be posted on my site at :
whitetailscrossing.com .
Good luck everyone and have a safe enjoyable deer season.
_________________
Authorized SPYPOINT Dealer
whitetailscrossing.com