Was out for a walk
on one of the farms , yesterday after work .. trying to thin out some ground hogs .
Saw some young fox
about 150 yards down the bush edge ... had a rabbit distress call in my vest , so I hunkered into some cover and gave it a whirl !
One came
in to approx 40 yards ... ( they aren't the same fox pups I photgraphed earlier in the seasn , unless they travelled 120 km's and got South of the 401 !

)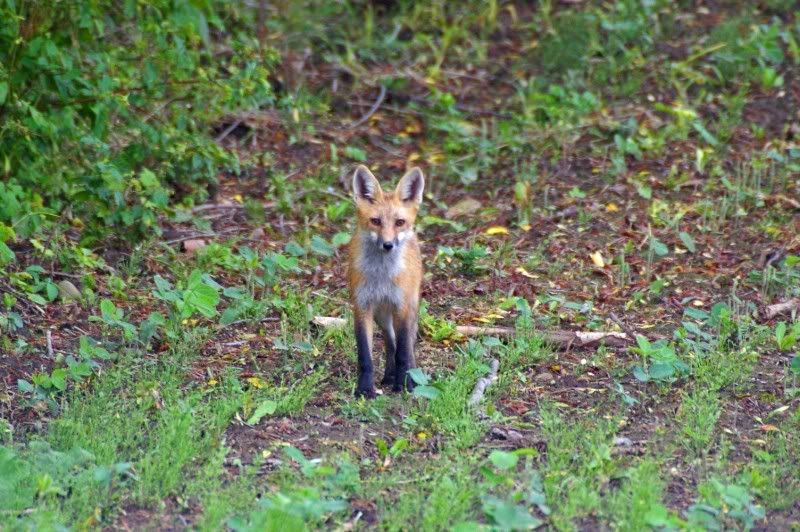 Then sat staring
into the cover as I did light mouth sqeeks ...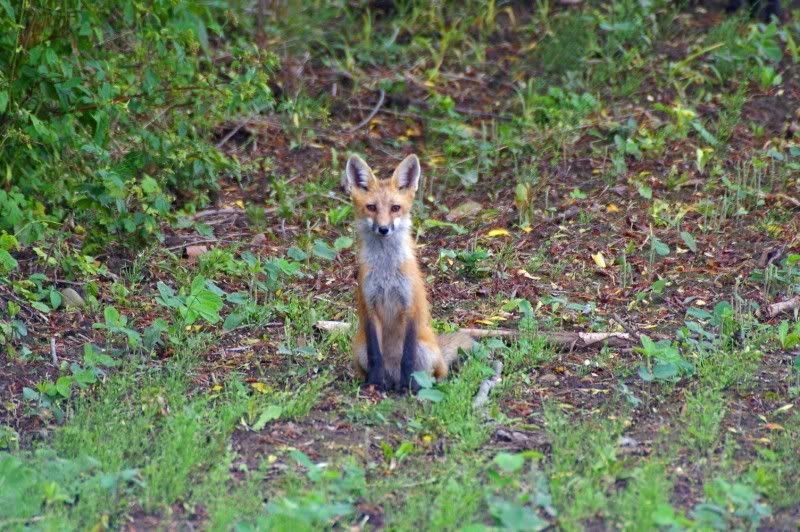 Then it's sibling came in
... they looked damp from the wet cover .. and hungry .
They eventually
came right in to under 5 yards ...
Then the smallest one
made a dash near my boot and scooted off to my right when it figured I wasn't " small game "

... the other jumped back and I got one more frame , before it disappeared into the bush .
A cool Photo Opportunity !
Next cool photo op
... was these turkey vultures ..
They dropped
in one at a time ... 8 total .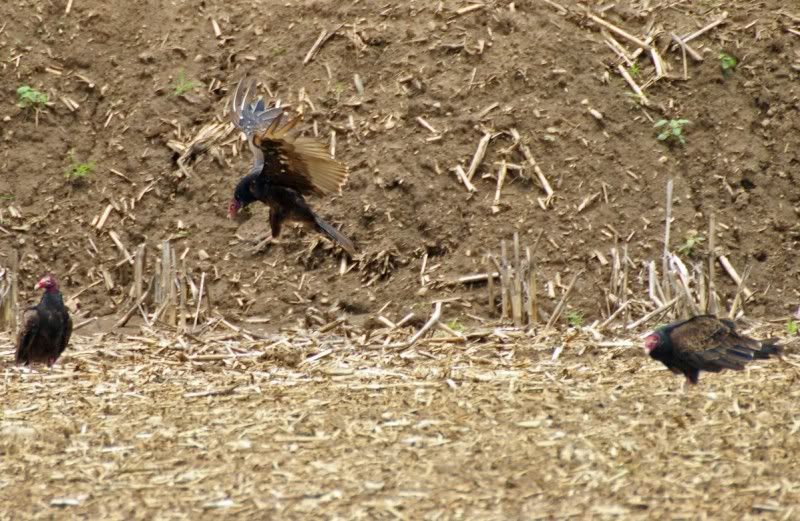 Then they walked !
, yes walked up the bank , to spread wings and cool off in the breeze ... ( see the one a the base starting up , with the others coming single file ) ... looked like a flock of turkeys !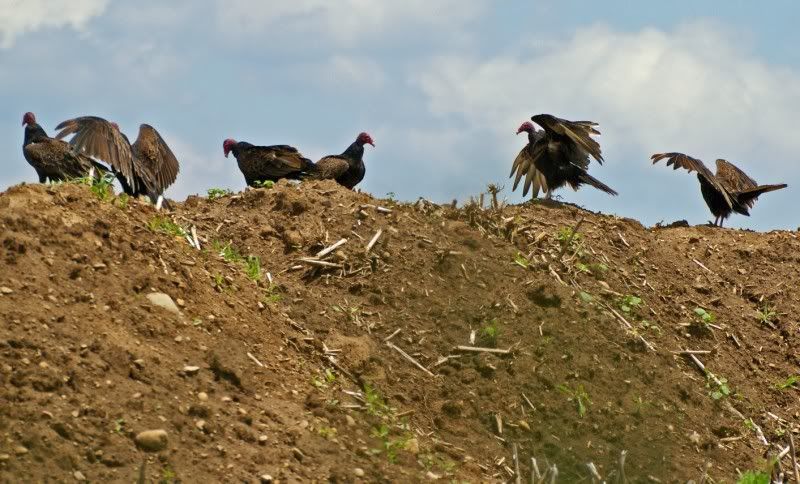 I came down the fenceline
from another angle to get one last frame before they flew off ...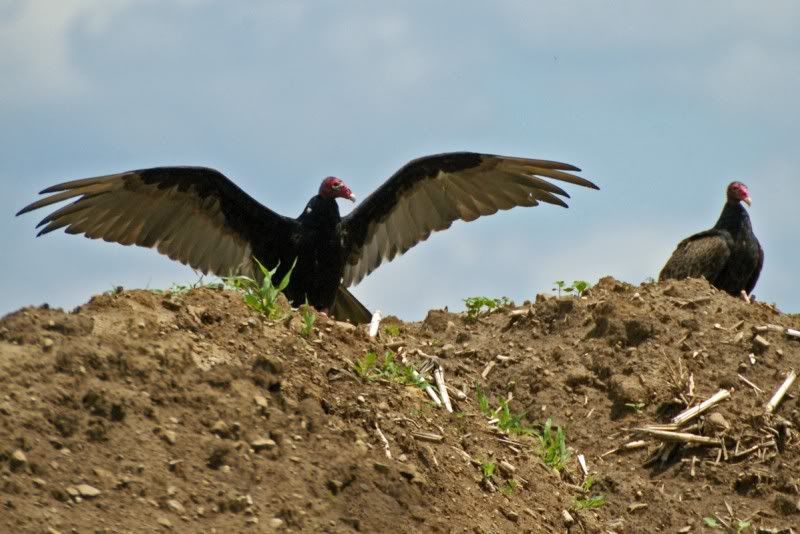 Heading out
in about 1 hour to check on some velvet bucks ... They have been coming out late though .... but can't get pictures sitting at home !