Was too busy to get out on opening day ....
( never thought I would hear myself say that ! )
But today , Randy S.
and myself got an invite out , for a morning hunt with the " Peterson clan " ..
Couldn't pass that invite up !
... The rain put a damper on my camera work this morning but I did get a few shots thru the day ...
In the morning , we hunted
out of brushed out coffin blinds in a local grain stubble field ..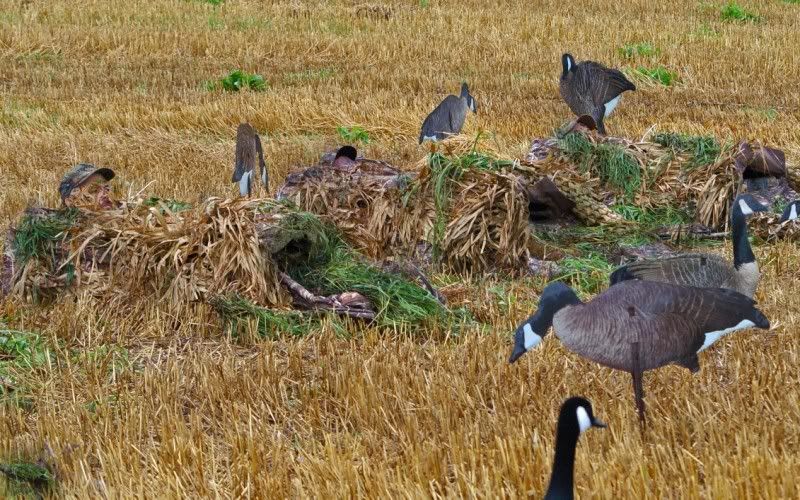 Court's dad
has a monster collection of decoys .. all shapes and sizes , but here are a few shots of the most realistic looking deeks I've ever seen !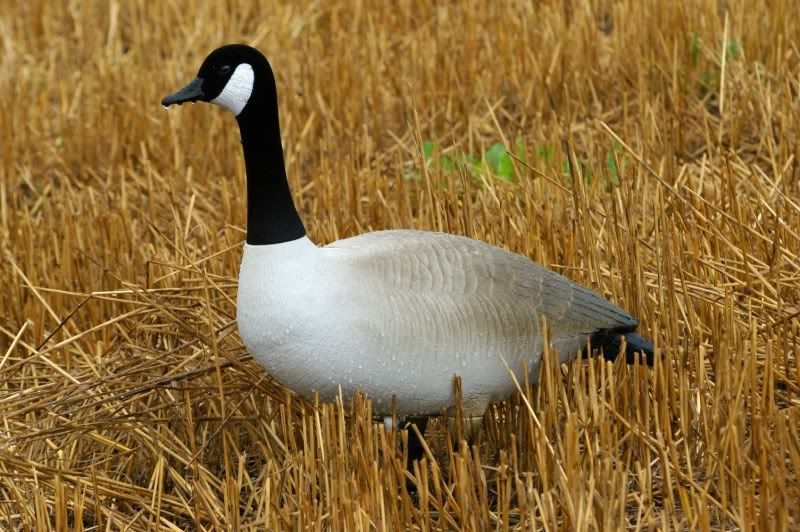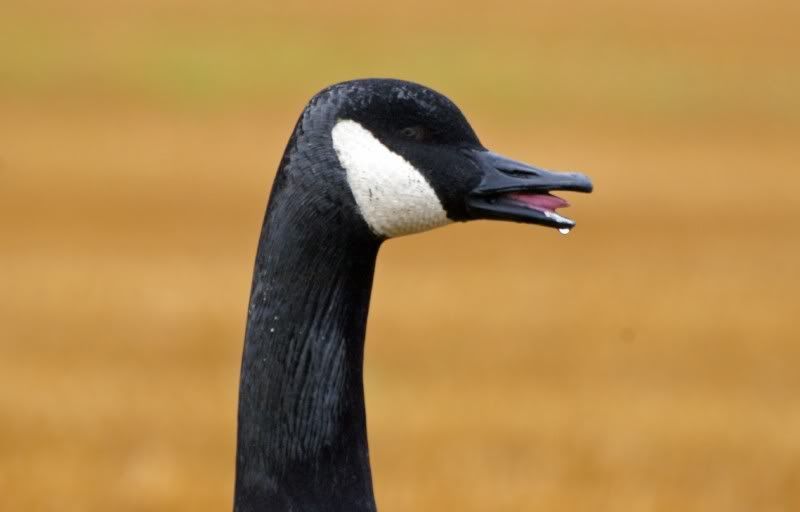 We had a great morning shoot
... everybody got a chance to add to the bag limit ... We even had a curious OPP officer stop by to check us out .. Nice guy , he came in just before we were packing up for the morning ... chatted us up for awhile , wished us luck and headed out ... just doing his job I guess !
We packed
up all the gear , and started the morning cleaning session ...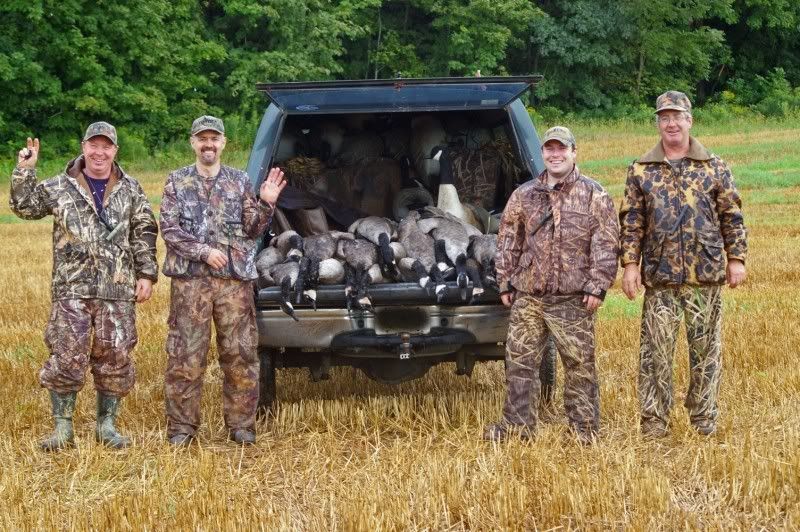 The Peterson Clan
had to head out early to get ready for an afternoon wedding ... so Randy and I went for breakfast and a scouting drive .. We were driving the boundry of my new farm purchase , when we bumped into another hunter ..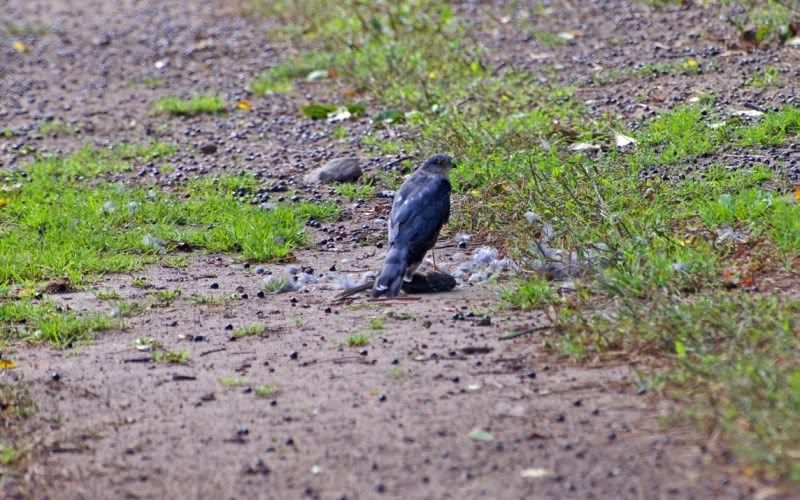 We headed North
to a spot we have had permission on for years ... we hadn't scouted it yet ( been too busy ) , but it has panned out for us in the past , and we were really looking forward to having an afternoon nap in the field ... !

W set up
in a grain stubble field between two farms ...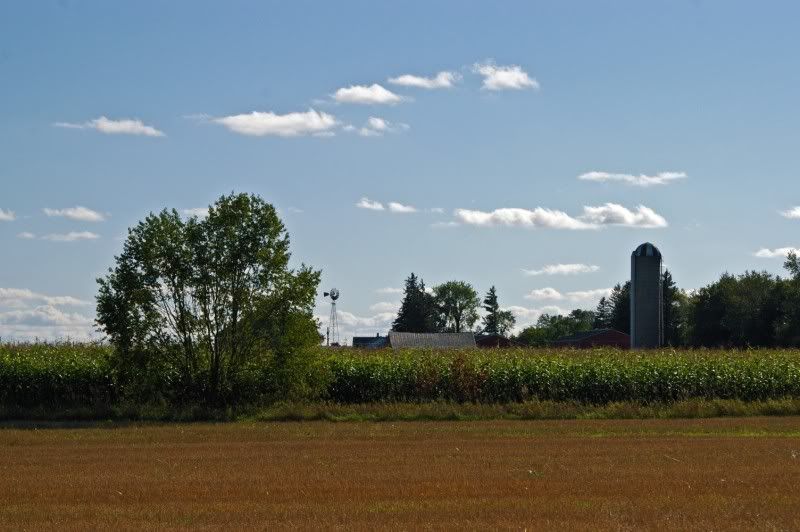 Also noticed the corn
is doing well so far this year ...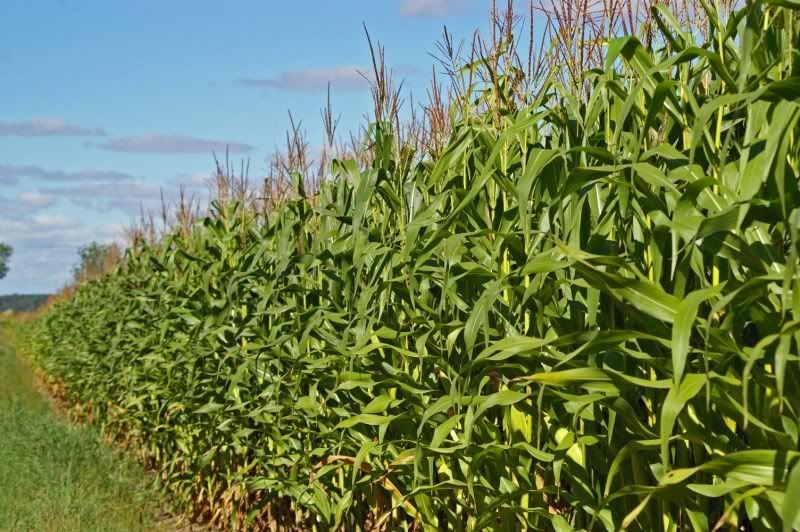 For the afternoon hunt
we used our standard shell decoys , with our goose chairs ...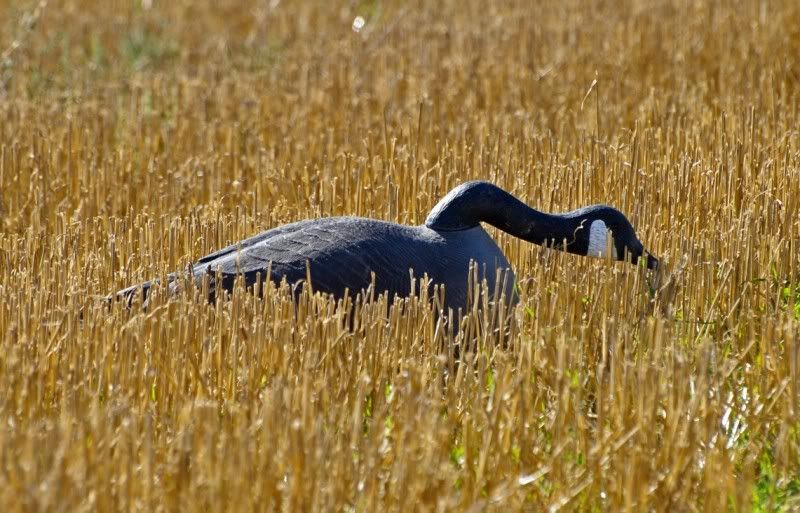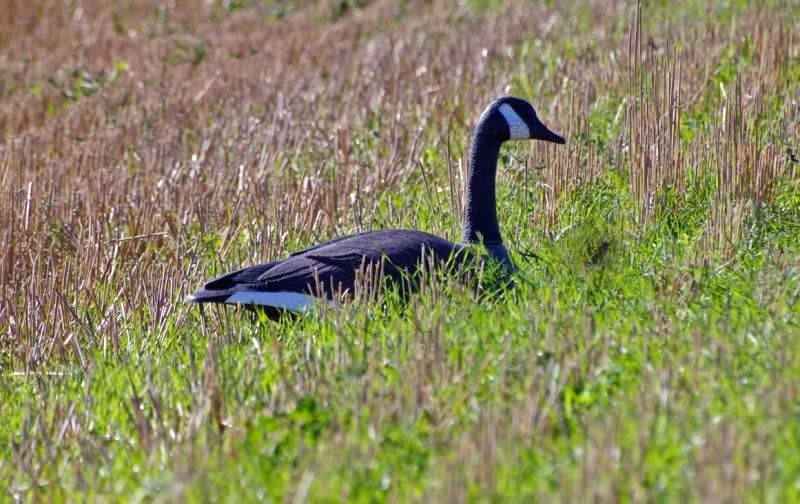 After a long afternoon nap in the sun ..
We watched many high flying flocks pass in the distance ..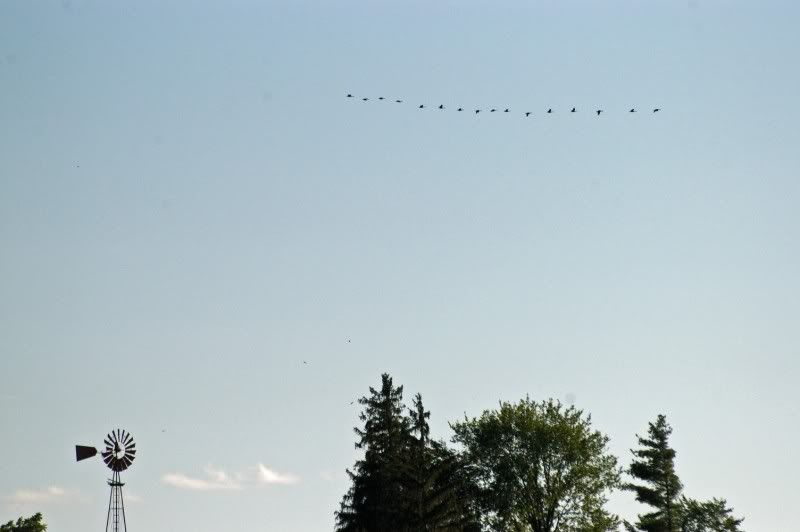 We did manged
to ground a few out of one flock that came our way ...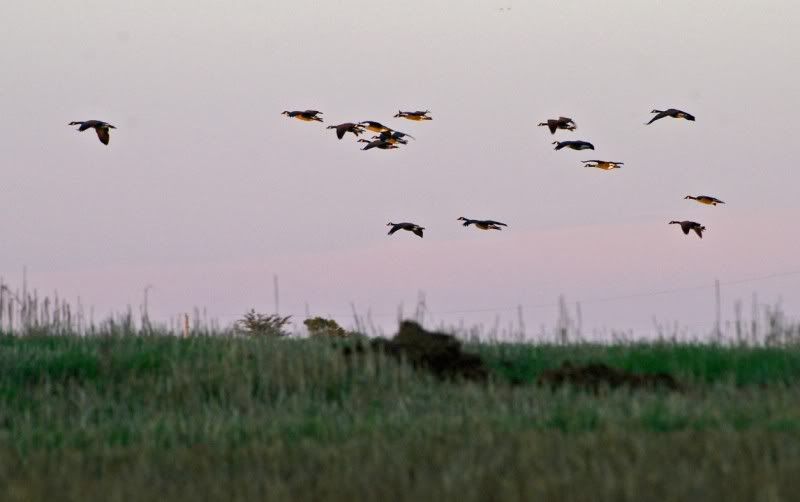 Here is a nice pair
, posed with my Hatsun Escort and one of the goose chairs ..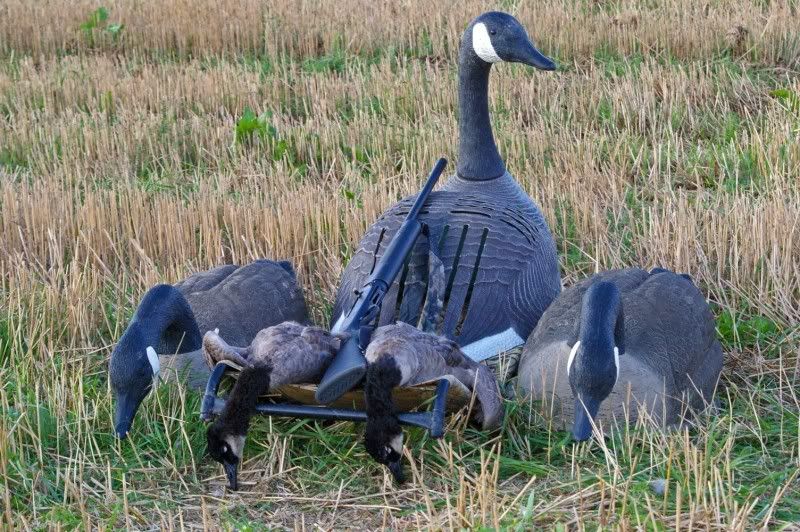 All in all
, a great day in the field with friends ... We managed to thin the local goose population by 29 birds and even though the rain soaked us in the morning , Randy and I were well suntanned / dried out by the end of the afternoon hunt !
Good luck
to all that are planning to chase the " long necks " thru the week ! ... I hear the weather is going to be nice !